Woohoo it is Friday and that means we have only one week left until Christmas break!!  Since we have one week left of school my life is a little crazy right now so I am sharing a random selection of FAVORITES this week.
ONE
I can't believe we are 16 days away from Christmas – eek!  I still have so many things to order and buy for the girls and Danny.  The girls finished their letters to Santa this week and let me just say I am still laughing!
Abigail's translated letter…
She would like a go kart, TV, Barbie car, drum set, money, iPhone 7, a Furby, a treehouse that is big for outside, a computer, art stuff, Num Noms, a canvas and hunting stuff like a BB gun.
Kate's letter says…
I would like Num Noms. Do you know what American Girl dolls are if so I would like Rebecca and Julie. Could you get me canvases, Sparkle pens that come out with sparkles and new paint. I would like clothing, jewelry, and nail polish and new hair supplies just for me.
PS. thank you, oh and a Furby.
TWO
This weekend Danny's family is in town to celebrate Christmas with our family.  I am so excited that they will be able to go with us to one of our FAVORITE things to do at Christmas time – McKinney Parade of Lights.  We have missed the past few years of parades but we can't wait to go this year.
THREE
Yesterday Shelly had a great blog post all about Gifts for the Girls.  She had some awesome ideas, in fact I sent Danny the link to let him know any of her ideas would be okay with me for Christmas 🙂
After looking at her list I found a few of my FAVORITES I would like for Christmas.
Smash Box -TRY-IT KIT: BESTSELLERS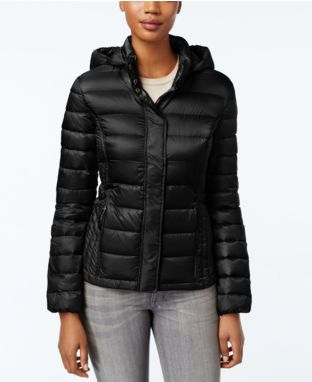 I love fun workout pants from Old Navy.
FOUR
On the blog this week…
Tuesday I shared my Christmas Home Tour 2016.
Yesterday I shared what has been going on around our house lately
FIVE
Everyone in our house is ready for a break and we are running on fumes. So I thought I would end this week with some fun Pins that I found on Pinterest.
My BFF Kassie and I have already started our countdown to our Cabo Beach vacation we will be taking next summer…
Let's just be honest this probably happens to me weekly!
This will be me this weekend while I am binge watching the new season of Fuller House…
That is a wrap for this week.  I hope everyone has a wonderful weekend!!
LINKED UP WITH…
KATIE, TIF, DELLA & CAITLIN (HIGH FIVE FOR FRIDAY)
ANDREA, ERIKA, & NARCI (FRIDAY FAVORITES)
APRIL & CHRISTINA (FIVE ON FRIDAY)
KARLI (OH HEY FRIDAY)
HEATHER (LIFE IN LEGGINGS)